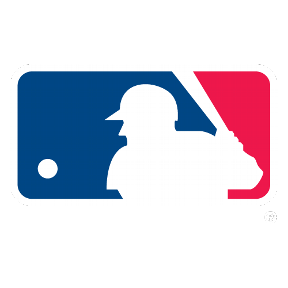 Major League Baseball will return to our screens this week as the pre-season period, known as Spring Training, gets underway from Arizona and Florida.
There are a handful of games on Wednesday and Thursday pitting MLB teams against college sides in exhibition contests before the Spring leagues – Cactus League in Arizona, Grapefruit League in Florida – begin on Friday.
No one should care about game results in spring, in fact most of the established players are usually out of the game and heading off to a golf course by the sixth inning, although understandably everyone would prefer to avoid racking up a run of losses and giving the fanbase a reason to get uppity.
In 2017, the Houston Astros went 15-15 in spring, whilst the LA Dodgers just edged past .500 with an 18-17 record, so the results can be forgotten as soon as they are in the record books.
There will be few cases across the Majors where a strong spring will help a player make the Opening Day roster, but that doesn't always mean the player will stick around for long.  Pre-season games in baseball are similar to most other sports: you're just looking to get ready for the season and hoping to avoid any injuries.
Watching and listening to the games
As a fan, the start of spring gives you a first chance to see players in their new uniform and the simple pleasure of watching – or listening – to some baseball after a long winter.
MLB.TV subscriptions include Spring Training games and, unlike 8-10 years ago, there is now a decent number of games being broadcast even though the majority of games are not televised (if a game's not available on MLB.TV that simply means neither team's regional network – nor MLB Network or ESPN – is broadcasting it so there is no TV feed for MLB.TV to show you).
The full list can be found in the MLB.TV Spring Training schedule.
Start times are listed in Eastern Time on that schedule. That's normally 5 hours behind the UK (so a 1pm listed start is 6pm for us), although that will come down to 4 hours between 11 March and 25 March as the U.S. moves into daylight saving time two weeks ahead of the UK.
Pretty much all of the other games will still be available to listen to from the team radio coverage that is also part of MLB.TV and the paid-for MLB At Bat app.
It's rare that I would listen or watch a Spring Training game all the way through, but I'll regularly have the first three of four innings of the Oakland A's games on in the background of an evening.  There's something about the relaxed Spring Training atmosphere that radiates across the Atlantic Ocean on a chilly early March UK evening that makes it a perfect way to unwind after a long day at work.  If you haven't listened to baseball games much in the past, it's well worth giving a try.
If you're still considering whether to sign-up for an MLB.TV subscription, check out my guide to the 2018 packages (or package, in our case) and the growing number of comments from fellow fans in the UK sharing their experiences.
BT Sport
Usually the only Spring Training games broadcast on UK TV are the handful covered by ESPN in the States near the end of March.  ESPN are showing the following four games, although the online BT Sport schedule does go far enough ahead to tell us if they will be showing them too.
Wed 21 Mar. Houston Astros at Washington Nationals
Thu 22 Mar. New York Yankees at Minnesota Twins
Fri 23 Mar. Boston Red Sox at New York Yankees
Tue 27 Mar. Chicago Cubs at Boston Red Sox