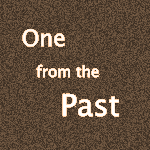 Sports junkies are addicted to oddities, and a regular fix is offered by the abundance of individual incidents played out within North American organized baseball's daily schedule, not to mention the global game. I count myself among the junkies' number and, until half an hour ago, took pride in thinking that if there was a potential event that I had not seen with my own eyes, I had at least conceived of its possibility. But that was before I started browsing through some press cuttings for the Cobham Yankees in 1987.
On Sunday 10 May of that year, the Yankees played regional rivals the Sutton Braves in a league contest. The Yankees entered the seventh inning facing a 9-1 deficit but rallied for 8 runs in the frame to draw even. On an initial skim of the cutting I read the following:
The inning featured three base-hits by both Brad Thompson and Alan Smith, Cobham's catcher and centrefielder.
There was my fix. An incredible occurrence. But then I did my sums and had a rapid come-down. For two players to get three hits in an inning, a minimum of 14 runs would need to score. Cursing the journalist who had been so cruelly inept, I re-read the words. And then I spotted something. My eyes had tricked me by vaulting a hyphen over a four-character gap. What the journalist actually wrote did add up; but, sadly, it was not going to get me my high:
The inning featured three-base hits by both Brad Thompson and Alan Smith, Cobham's catcher and centrefielder.
Feeling a little ashamed, I meekly read on, but then suddenly realized why my eyes had been so prone to deception. The opening paragraph had promised an "ending so bizarre that nothing like it had been seen in the Southern League in years." I had just been premature, I thought.
I read on. The Braves were not done yet: they rallied back to take a 12-9 lead into the bottom of the ninth. But the Yankees responded with 3 runs of their own and had runners on first and third with one out.
Was this it? A double comeback? It was probably very exciting to have been a part of, but 25 years on it was just not doing it for me. Again, I cursed the journalist. Again, I had erred.
So what was the bizarre ending then? Well, Cobham had Gene Hickman at bat, and Sutton decided to intentionally walk him, presumably to set up the force at home. As the journalist kindly explained for a readership who would, for the most part, have been unfamiliar with baseball's finer points: "in order to walk Hickman, the Sutton pitcher had to pitch the ball outside the strike zone four times."
Well he managed this once, but on the second pitch he "inexplicably halted his motion" and was adjudged to have balked. And this ended the game, as the winning run trotted home from third. A walk-off balk on a failed intentional base on balls attempt. Is there a stranger, or more embarrassing, way to end a game?
The Yankees also got the better of the Braves in the quarter-finals of that year's national play-offs, on their way to securing a second championship in their record-setting run of three straight titles.