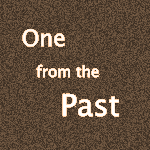 On 28 March 2009 I published an article describing the six classic national finals of British baseball's post-war era, where a classic is simplistically defined (for reasons justified in the original piece) as one where the deciding game [a] went to extra innings or [b] had a winning margin of a single run. That article noted that there were also six finals in the pre-World War II period that would be defined in this way as having classic status.
I've been scrambling round for several years now, trying to piece together details of those earlier six finals, and below I present the still-incomplete findings.
For available details on all pre-World War II national finals, click here.
—–
1900: Derby versus Nottingham Forest
The cup draw in 1900 was as follows. First round: Chesterfield vs Belper (4 August); Ilkeston vs Nottingham Forest (11 August); byes — Derby County, Derby. Semi-finals:Â Derby County vs Derby (28 July);Â Chesterfield or Belper vs Ilkeston or Nottingham Forest (18 August).
28 July (at the Baseball Ground, Derby)
Derby advanced to the final of the cup before four teams had played their first-round games. Perhaps the bye for the two Derby teams was engineered to ensure that the town would be represented in the final at the local Baseball Ground.
Derby County    1 0 0 0 0 0 0 0 0 -- 1
Derby           0 7 0 0 0 0 7 0 X -- 14
Derby: Berresford; Cutts; Mallin; Booth; Saxon;
Bailey; Rodgers; Evans; Hollyoake
4 August
Belper beat Chesterfield.
11 August (at Ilkeston)
Forest's fielding was reported to be excellent, with "Cookson and Robinson, in the outfield, bringing off some splendid catches, whilst Allsop, at first base, Kent, at short stop, and Radford, the catcher, were very smart in the field."
Notts Forest  7 3 5 3 4 1 9 4 1 -- 37
Ilkeston      1 0 0 0 0 1 0 0 5 -- 7
Notts Forest: W Matthews, p; J Radford, c; D Allsop, 1b; Jackson, 2b;
Fitzpatrick, 3b; T Kent, ss; AE Cookson, lf; G Robinson, cf; H Hill, rf
18 August (at the Baseball Ground, Derby)
On a Saturday afternoon, before 5000 spectators, Forest eased past Belper to book a spot in the final:Â "The Forest won the toss and were fortunate in scoring ten in the first innings, Belper making a poor show at both fielding and catching. Belper were only able to score two singles up to the fifth innings and then a five to which the Forest replied with three, four, six, and two singles. Belper obtained a five, but the Forest, finishing up with thirteen ran out winners by 46 to 9."
The final
The final was scheduled for the afternoon of Saturday 25 August, but "incessant rain compelled a postponement of this match until Thursday evening."
On Thursday 30 August Nottingham Forest and Derby managed to get the game played. According to a report: "This match was played at Derby last night before a good attendance. Forest batted first and scored three, to which Derby were unable to reply. Derby, however, drew level at the third inning when the Forest put on three more. A score of 11 by the Forest put a different complexion on the game. A most exciting finish was witnessed, Derby putting on ten in their last innings and only losing by one run, the score being: Forest 17, Derby 16."
Derby were close to pulling off what would have perhaps been the most remarkable come-back in the history of British baseball, but Nottingham Forest held on to claim what was their only ever baseball championship.
—–
1907: Clapton Orient versus Fulham
Clapton beat Tottenham Hotspur in the first round and Woolwich in the semi-final before, at their home ground on Millfields Road on 17 August squeaking past Fulham to secure the title.
Fulham    0 0 2 0 1 0 3 1 0 -- 7
Clapton   0 2 2 0 1 0 0 0 3 -- 8
Clapton: Leonard, ss; Gates, c; Holmes, p; L Strawson, rf;
Pemberton, lf; E Strawson, 1b; Avery, cf; Gull, 3b; Henbest, 2b
Runs: Clapton - Avery 2, L Strawson, E Strawson, Gull, Gates,
Pemberton, Holmes 1. Fulham - Flint 3, Ford, Turner, Paige, Beans 1.
In the bottom of the 9th, with Clapton trailing by 2 runs:
L Strawson singled and advanced to 2nd, advanced to 3rd on hit by E Strawson, and scored on a hit by Avery.
Pemberton struck out.
E Strawson singled, advanced to 2nd on a hit by Avery, advanced to 3rd on a hit by Gull, and was out at plate on grounder by Henbest (Flint [p] to Beans [c]).
Avery singled, advanced to 2nd on a hit by Gull, could have been out at 3rd on Beans [c] to Holland [3b] but the throw was muffed, and scored on that muffed throw.
Gull singled and scored on that muffed throw.
Henbest grounded back to the pitcher and reached on a fielder's choice.
L Strawson had relieved Holmes at the end of the 6th and thus got win.
—–
1908: Leyton versus Tottenham Hotspur
Leyton had knocked out the defending champions, Clapton Orient, in a 1-run semi-final, edging past them 4-3 in the final inning, but were then on the losing end of a 1-run game in the final. Spurs claimed it 6-5 for their second title in three seasons.
—–
1911: Crystal Palace versus Leyton
First-round cup draw
Clapton Orient vs Tufnell Park (at Clapton)
Crystal Palace vs Woolwich (at Crystal Palace)
Leyton vs West Ham (at Leyton)
Clapton Orient were reported to have lent Tufnell Park a few players in their first-round cup game as they were missing several key personnel, but still emerged victorious.
Clapton Orient   3 2 0 0 2 1 0 0 3 -- 11
Tufnell Park     4 0 0 2 2 0 0 1 0 -- 9
The semi-final stage
Crystal Palace won through the first round to set up a home game against Clapton Orient on 5 August. Leyton beat West Ham and advanced to the final, scheduled for 19 August, on a bye.
Crystal Palace won that game against Clapton, although a paper covering Orient's fortune described the defeat as "somewhat unlucky."
The final
The final took place on 19 August at Leyton Football Club's ground. Searsdorfer got Palace off to a strong start, doubling  in the top of the first, but they could not take advantage. It was a game settled by a single run.
Crystal Palace   0 1 0 0 2 0 2 0 0 -- 5
Leyton           0 0 3 0 0 1 1 1 X -- 6
—–
1934: Albion (Liverpool) versus Hatfield (Liverpool)
The cup final in 1934 was contested between two division two sides from the Liverpool area.
Among the second-round fixtures was a 25-17 victory for Liverpool Central over Littlewoods. Liverpool Central advanced to play Avalons in the third round at Bootle Stadium and held a commanding lead, but Avalons scored 8 runs in the eighth to wipe out the deficit and Liverpool Central never recovered. The final score was 18-17 to Avalons. One reporter noted: "Avalons had some hectic moments before they disposed of Liverpool Central in the N.B.A. Challenge Cup. They expect an easier passage against Hatfield in the semi-final."
Eslewhere in the third round, Hatfield disposed of New Brighton II 27-6, while a local report observed that:Â "Bootle Celtics look likely winners of the N.B.A. Challenge Cup on their form against New Brighton in the third round. It was an even game bringing together two of the most powerful exponents of the American game." It finished 24-18 to Bootle.
In Hatfield's semi-final, on the evening of Monday 13 August at Wavertree, they gained a shock defeat over Avalons and went through to the final that Saturday, against Albion (described in the report below).
—–
1938: Oldham Greyhounds versus Rochdale Greys
The story of the incredible 1938 final, in which British Baseball Hall of Famer Ross Kendrick duelled with Bruce Hanks for 15 frames, deserves to be told in full, as it is in the report below.
—–
Sources
Derby Mercury
Hackney Spectator
Liverpool Echo
Liverpool Post & Mercury
Midland Sporting Gazette
Norwood Review & Crystal Palace Reporter
Nottingham Daily Express
Nottingham Daily Guardian
Sheffield & Rotherham Independent
Walthamstow, Leyton and Chingford Guardian