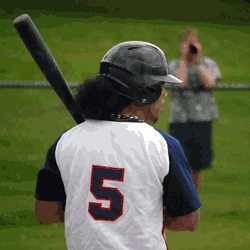 The British Baseball Photography Competition (BBPC; run in conjunction with Project COBB Photography) is accepting entries till the end of September, but with photographic opportunities now running out, it's an excellent time to be capitalising on the last remaining events in the calendar and also to go back through the albums you have from earlier in the season.
So choose your best 24 shots and submit them, via the specially built online entry form, to be in with a chance to scoop the £100 of photographic vouchers on offer as the first prize. The online entry form can be accessed by clicking HERE.
Once we get to October, a shortlist will be drawn up and published for a public vote, and the winner — who will receive £100 in photo vouchers — will be announced in November. For handy hints on how to please the judges, check out this article. Full competition rules can be found by clicking here.